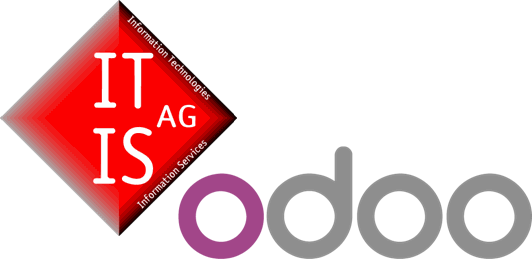 Benefit from our 20 years of experience in the ERP implementation with approximately 356 projects. We have gained special expertise in the field of structured consulting, excellent methodology and reasonable ERP adjustments according to customer requirements - right sized and balanced. We also have a lot of experience when it comes to connecting business systems with document management, webshops and websites.
In addition to our capabilities in the Odoo implementation, we are also your partner for Odoo when you need educational instruction to train your staff in Odoo. We even support you in the operation of your ERP projects - either in your house or with secure private cloud computing or In-House-Hosting, as well as E-business and B2B communication solutions. With our self-developed odoo apps and a lot of know-how about basic odoo apps we perfectly cover your requirements on an ERP system. We are an excellent partner for projects with odoo in Munich and vicinity, but also for requirements on odoo in Bavaria, for the programming of odoo in Baden-Württemberg and odoo in Hessen, and even for odoo in Germany we are an excellent partner for Odoo Consulting.
IT IS and Odoo
A strong connection for your Business
odoo gold partner

The odoo gold partnership vs. projects that fit your needs.

You are our priority - not the partnership program of odoo!

7 years of experience with odoo Being an odoo partner doesn't automatically mean high quality. IT IS works for 7 years now with odoo and implements it successfully for several customers. Our know-how from 13 years at ERP implementation before enables us to be responsive to the requirements of our customers and to get the best result. We make a big difference with our professional consulting and right-sizing your project just as big as really required. An licenses just sold when you really need them.

The difference between odoo Community Version and odoo Enterprise Version. Your requirements determine the size of the project and the odoo version. We want to live up to our goal, and that is to offer the customer a suitable solution, which recommends the odoo community version depending on the situation, sometimes the odoo Enterprise version. The community version is not worse than the Enterprise version and IT IS is not a less suitable odoo provider because it is not an odoo gold partner. There is much more to odoo and the relative closeness to money, who is a partner, because only those who sell many odoo enterprise licenses will become partners. But we think you should get the best for your business, not necessarily the most costly solution that will give odoo another income.
IT IS and the OCA. The Odoo Community Association (OCA) is is a non profit organisation and a union of odoo partners, developers and many other companies that work with odoo. The aim of OCA is to support hte odoo community in a financial, organizational and legal way. That includes the distribution of odoo, the enhancements of odoo and the dissemination of knowledge. We support this project with high conviction. Thus we are
gold sponsor of the OCA .

Odoo hosting
Its own data center in Germany
odoo consulting, odoo support & odoo training

Implementation & customization
What is your drive?
and why should you buy Odoo?
You already have an ERP system from Odoo (former OpenERP) in use? Or are you planning to implement in place of your old ERP a highly integrated and web-based business system in your company?

We know many systems - Odoo convinced us especially.

Learn here why.