Zimbra die E-Mail-Alternative
Anfang Februar hatten wir bei uns ein sehr interessantes Thema auf der Tagesordnung:
Zimbra als Ablösung von Small Business Server 2011 oder Exchange Server oder von anderen Groupwarelösungen.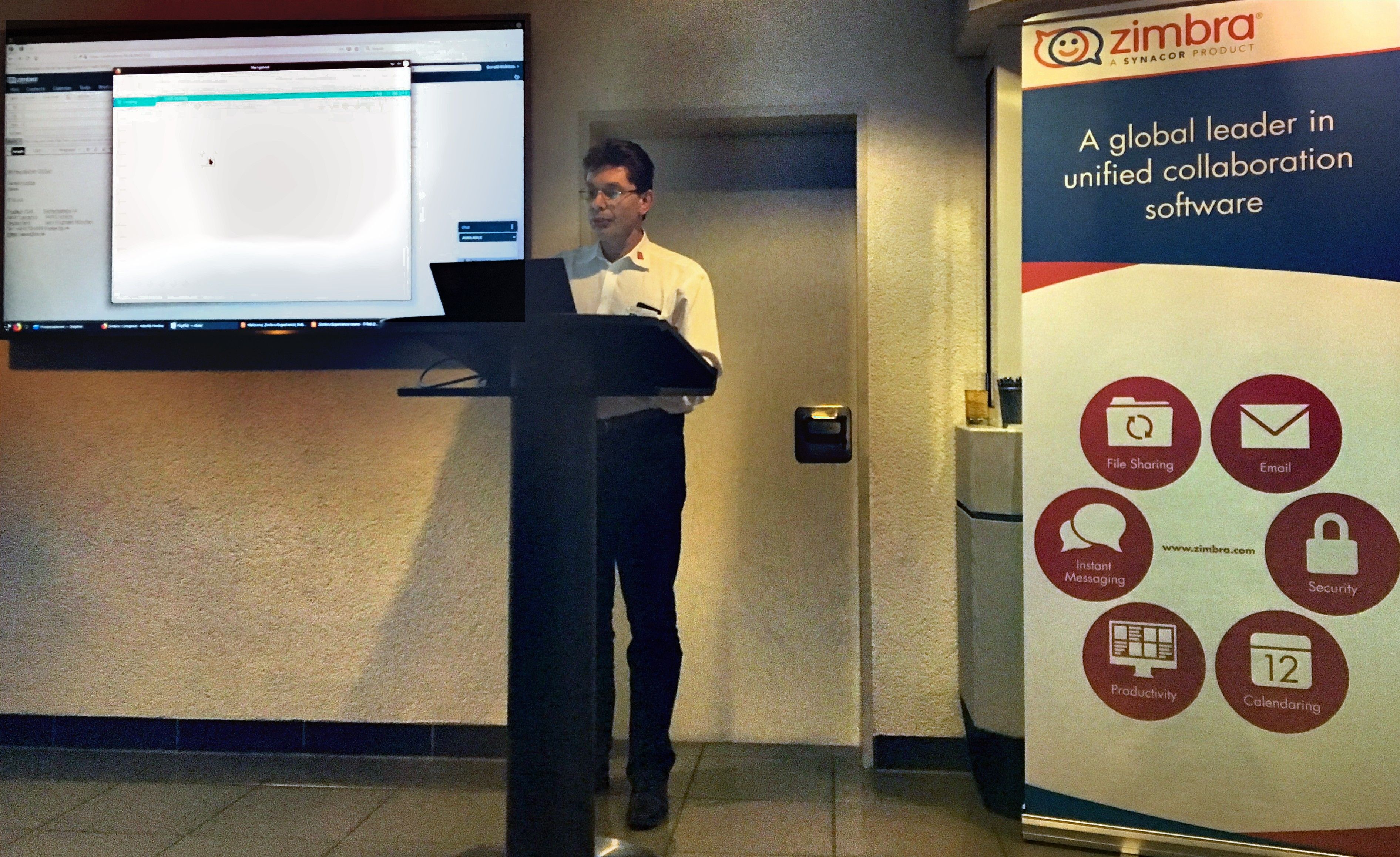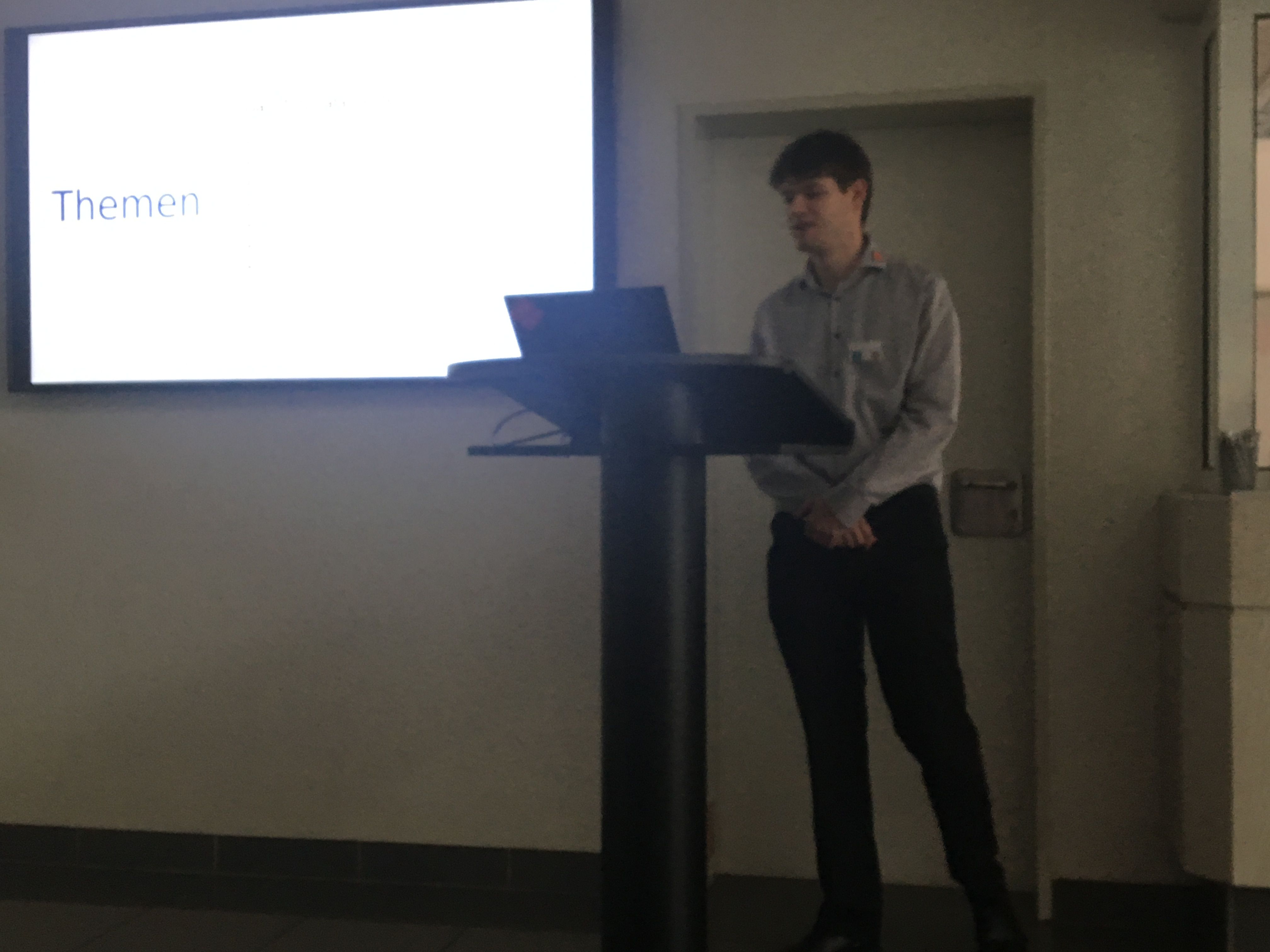 Kostengegenüberstellung

Bei der Vorstellung des Zimbra-Servers, der Outlook-Eignung und dem sofort nutzbaren Web-Client, sowie der Integration mit Mobilgeräten gab es viele erstaunte und zufriedene Gesichter.
Bei der Gegenüberstellung des Investment für eine Exchange-Umgebung im Vergleich zu einem Zimbra-Server war aus den Reihen unsere Gäste ein
"IT IS time to exchange Exchange"

zu vernehmen, als ersichtlich wurde, wieviel günstiger ein Zimbrasystem in Vergleich zu einem Exchangeserver ist.

Als prominente Vortragende kamen Andrew Shingler (Senior Solution Advisor EMEA, Synacor) und Matthias Kunz (Channel Sales Manager bei Zimbra) zu uns ins Haus und gestalteten zusammen mit dem Team der IT IS AG einige Interessante Vorträge.

Spannenden Themen wie Neuerungen von Zimbra, Ablösung von Microsoft Exchange, der Betrieb von einem eigenen Zimbra Mail-Server sowie die Wichtigkeit von Datensouveränität und Datenschutz genauso wie die Kostenfrage wurden darin behandelt.






Rückblick auf die letzte Odoo Experience in Belgien
Up to date und Erfahrungsaustausch

mit den Kollegen von odoo und oca

Es war wieder eine spannende und ereignisreiche Woche auf der Experience in Belgien. Wir freuen uns über die vielen Informationen und Gespäche mit Partnern und Kunden.

IT IS Connect - Datenaustausch leicht gemacht. Auf der Experience haben wir auch unser neues Produkt für den Datenaustausch zwischen Systemen mit Hilfe von WSO2 vorgestellt. Mit dabei hatten wir auch Neuerungen zu unserem beliebten IT IS Odoo Alfresco.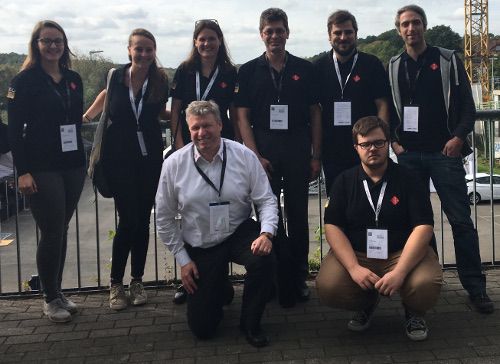 IT IS stark vertreten

In diesem Jahr war IT IS mit 8 Kollegen auf der Experience. Wir haben die Gelegenheit genutzt und uns über die Neuerungen bei Odoo informiert, sowie unsere Entwickler auf den aktuellen Stand gebracht.
Auch haben wir uns mit unseren Kollegen von odoo und oca ausgetauscht, sowie interessante Gespräche mit Kunden und Partnern geführt.

IT IS Rocket - speed up mit IT IS

Die Gewinner unseres diesjährigen Gewinnspiels, durften sich über eine Fahrt mit der IT IS Rocket freuen, mit der es manchmal bis an die Grenze der belgischen Geschwindigkeitslimits ging.

Wir freuen uns sehr über die rege Teilnahme und die mutigen Gewinnerinnen und Gewinner, die den Spaß mitgemacht haben.
Mehr Bilder in der Galerie.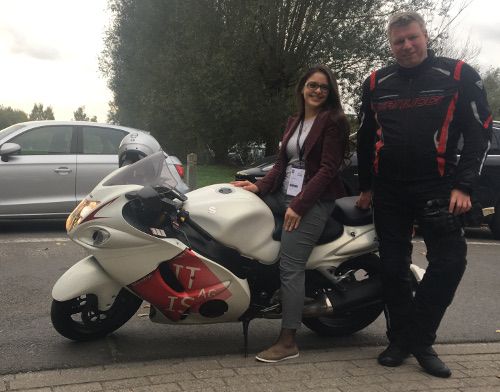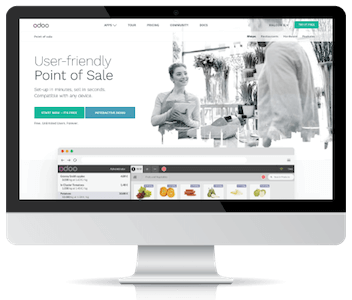 Mit bayerischen Kollegen auf der CeBIT 2017

Wieder einmal durfte die IT IS AG sich glücklich schätzen, Mitaussteller auf dem Gemeinschaftsstand der Bayern Innovativ GmbH zu sein.
Neben rund 20 Mitausstellern führten wir dort in Halle 6, Stand E 17 unsere mitgebrachten Lösungen live vor. Unsere vier Mitarbeiter hatten alle Hände voll zu tun, den großen Andrang zu bewältigen und konnten erfolgreich einen guten Eindruck bei den unzähligen Interessenten hinterlassen.

Live-Demonstrationen für alle
Jeder interessierte Besucher bekam durch unsere eigens für seine Bedürfnisse geführten Demonstrationen der Systeme Alfresco, Odoo und Zimbra einen guten Einblick in die jeweiligen Lösungen. Wünsche und Probleme mit den momentanen Systemen im Unternehmen der Besucher konnten so individuell verglichen und ein Lösungsansatz mit unseren Open-Source-Systemen besprochen werden.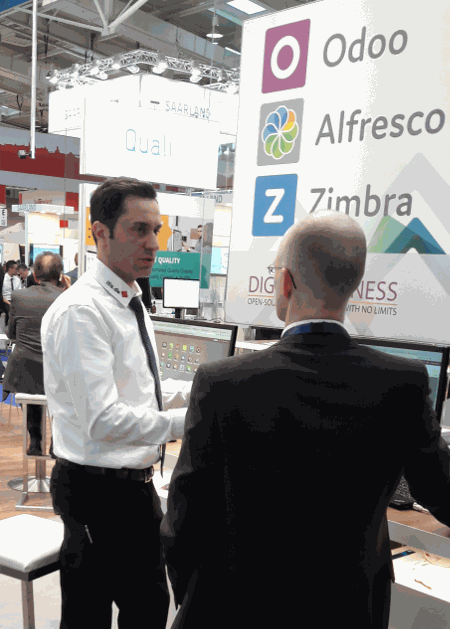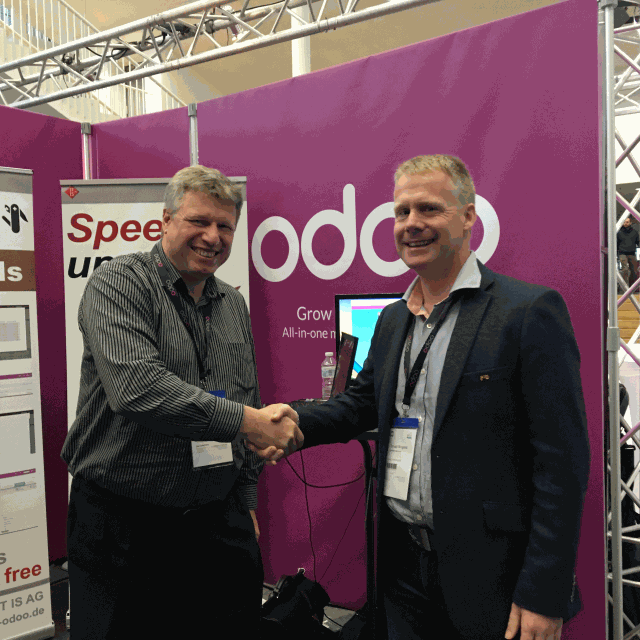 We're especially happy about contracting partnerships already during the fair and hope for fruitful and successful collaborations.

If you are also interested in using our modules in your odoo or if a partnership may be a rewarding option for you don't be shy of contacting us. We're happy about your message! Contact us
We want to thank odoo very much for our third year at the odoo experience!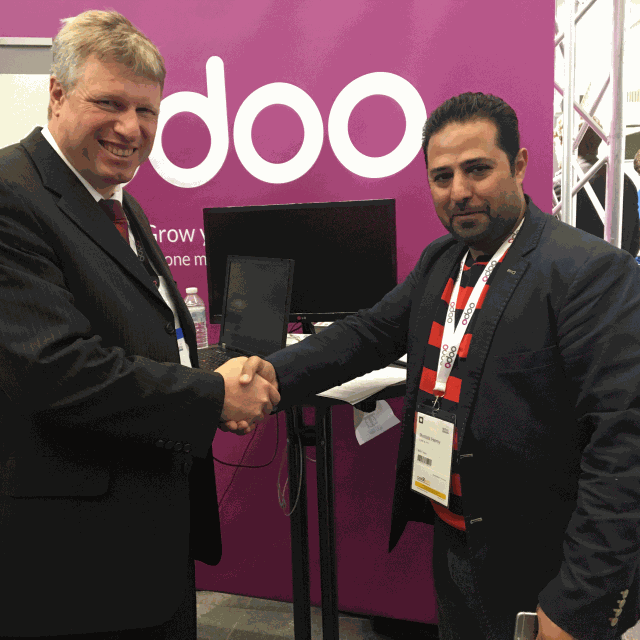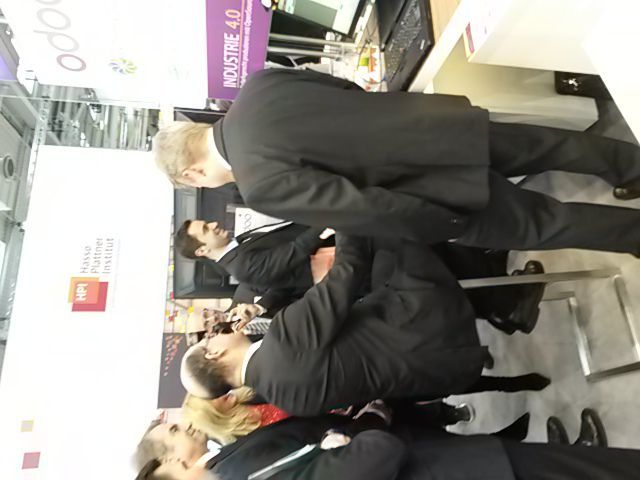 With Bayern Innovativ at the CeBit 2016

As in the previous year, we presented our products and open-source solutions at CeBit in Hanover from March 14 to March 18.
This time we were at the joint stand of Bayern Innovativ, which had the motto "occur together," in Hall 6, Stand D17 with 20 exhibitors from industry and academia.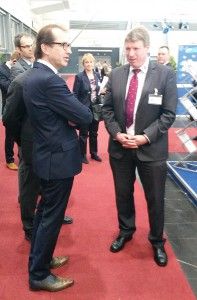 Crowds at the CeBIT 2015 in Hannover

We are very pleased to report to our stand about the large crowds and the high interest.
It was a special honor, to welcome our Minister of Transport, Alexander Dobrindt at our booth.
We were happy to be available for other clients too until Friday at Hall 9 - booth A40.
We were very pleased to have the opportunity to have an exciting and informative technical discussion about our IT IS solutions and products with the representative Prime Minister and Bavarian Minister of Ecomonic Affairs, Ilse Aigner.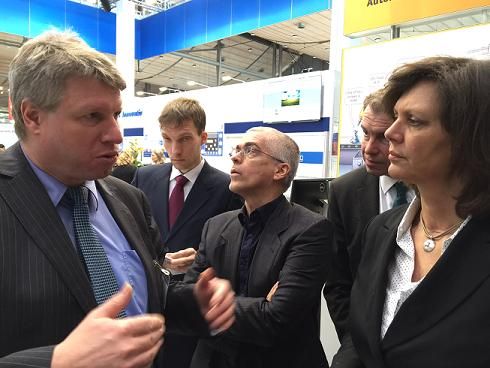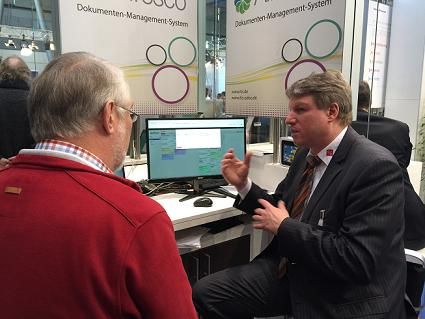 Also the general interest in our open source solutions for Odoo and Alfresco exceeded our expectations. In many talks we were able to introduce visitors the advantages of our products.
If you are also interested in our solutions, please do not hesitate to contact us. We are happy to help!
Gearbeitet, gesprochen, überzeugt - das ist die Nachricht des Tages, und am Feierabend, tja, da wird das gemacht, wofür ein Feier-Abend da ist.