Manage Materials Invoices, Schedule Jobs, Track Work Orders

Manage all manufacturing or production processes with ODOO. Terminate automatically all jobs and related job numbers. Monitor your production planning with the Kanban method and Gantt charts (see Project Management). With the built-in analysis tools you shortages in resources and inventories will soon pop up.
Passt gut dazu, wenn Sie Ihre Produktion mit odoo panen: Das odoo-Lager-Modul

Terminate your orders efficiently

Manage your production and work orders which are automatically terminated based on your procurement rules, projected quantities and demand.

Define flexible Master Data - Products, Material Bills and Work Schedules

Create flexibility, multilevel bills of materials, optional routings, version changes and phantom invoices of articles. You can use raw material lists for equipping or for orders.
Flexibility in all Processes

Determine your own processes and process steps. With ODOO you are not restricted by a rigid system.

Terminate your Orders -Check Capacity and avoid bottlenecks

Define manufacturing processes, plan production times (units) and organize resource planning. With ODOO it is possible to fast time to discover the demands on resources. Thus you can ensure that you keep your scheduled delivery dates.
A Productive user Interface -Work with Lists, Calendars or Gantt charts

This open source software allows you to organize your production orders as you want it. In the list view you insight on the next orders and can check the date on the calendar and edit the scheduled dates in Gantt view.

List View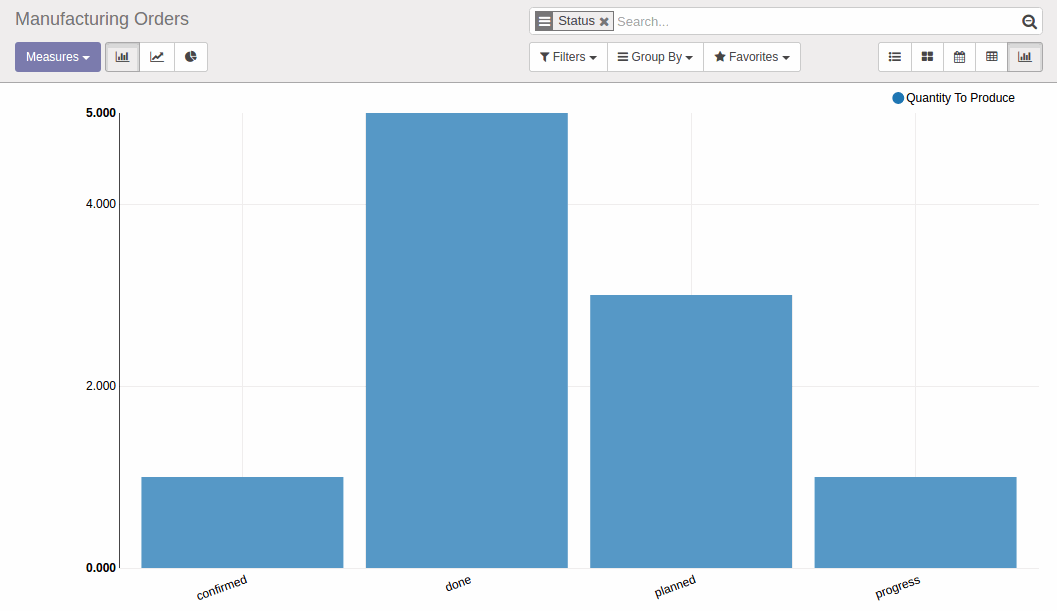 Gantt Charts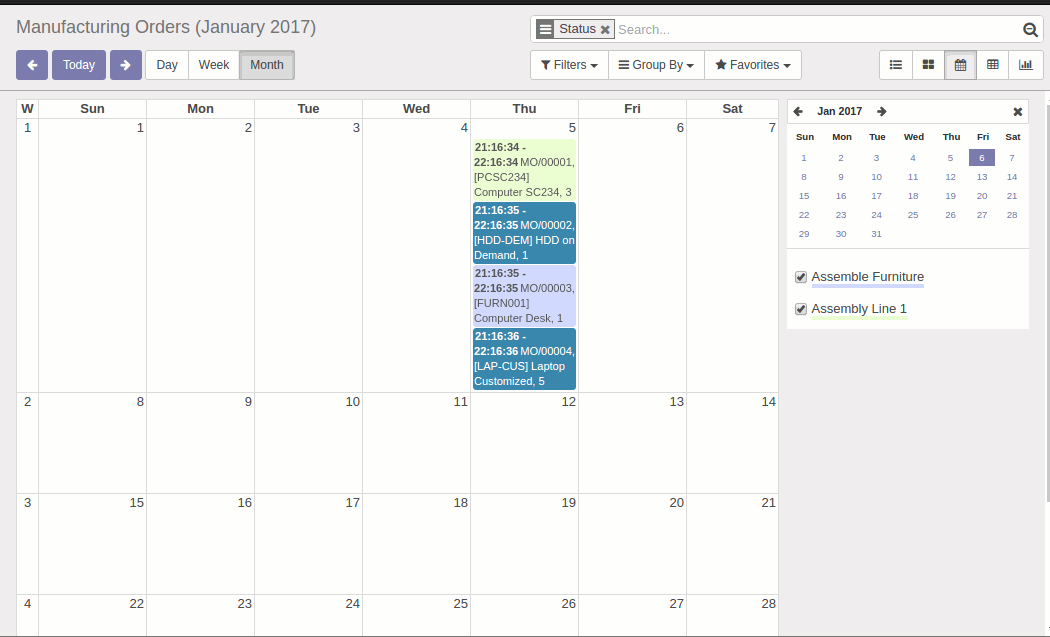 Calendar View

Storage and Production Analysis

Track the stock on the basis of the production capacity and the production progress.

Full Integration of your processes -Integration Sales and Accouting

Get a transparent and accurate overview of your resources for their production using the full integration of current sales and order intake. This accounting integration allows you real-time analysis of your sales, returns and costs due to their production processes.