CaseStudies for Odoo
Reference Projects
Deutschlands (wahrscheinlich)umsatzstärkster Odoo-Webshop
TÜV Rheinland Akademie nutzt odoo.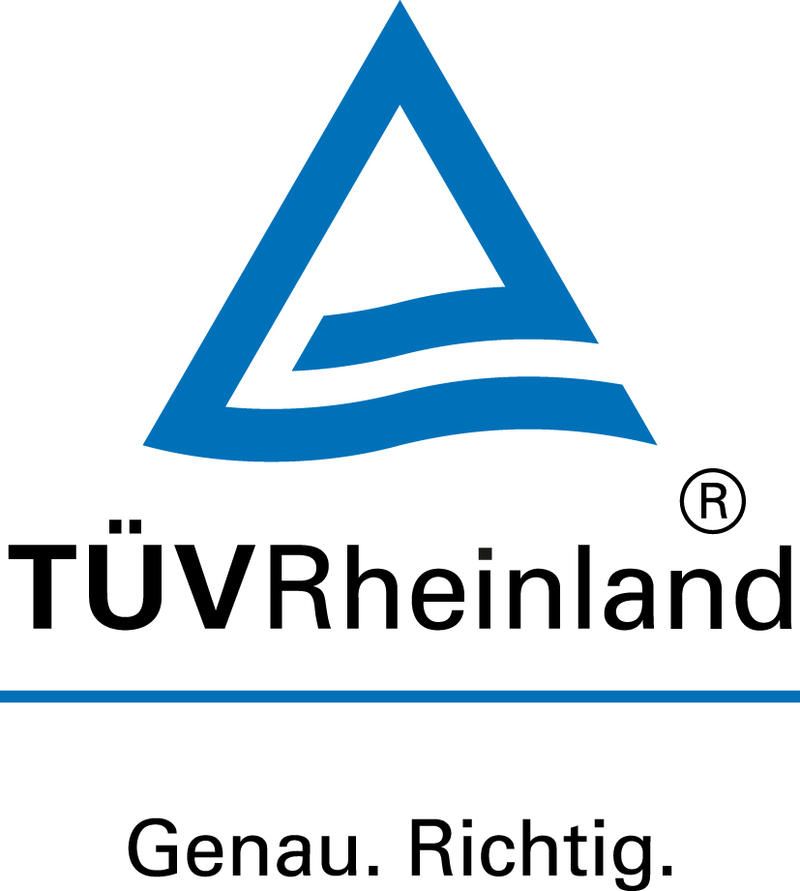 Our customer about himself

Der TÜV Rheinland ist ein weltweit führender und unabhängiger Prüfdienstleister mit 145 Jahren Tradition. Die unabhängigen Fachleute des TÜV Rheinland stehen dabei für Qualität und Sicherheit von Mensch, Technik und Umwelt in fast allen Wirtschafts- und Lebensbereichen. Der TÜV Rheinland prüft technische Anlagen, Produkte und Dienstleistungen, begleitet Projekte, Prozesse und Informationssicherheit für Unternehmen.


Projektanforderung
Damit das mittlerweile sehr umfangreiche Schulungsangebot, sowie die zahlreichen vom TÜV angebotenen Zertifzierungen einen noch größeren Bekanntheitsgrad erreichen und diese auch einem möglichst breiten Publikum zur Verfügung gestellt werden können, entschied sich der Visionär Tobias Kirchhoff, Marketing-Leiter bei der TÜV Rheinland Akademie GmbH, einen Webshop auf Basis von Odoo zu gestalten. Nach kurzer Zeit ging der Shop im Jahr 2016 in Betrieb . Da der Webshop der TÜV Rheinland Akademie GmbH (TRA) mittlerweile einen sehr starken Zuspruch erhalten hat und nicht mehr alleine durch die Kollegen des TÜV Rheinland betreut werden konnte, wurde von den Rheinland entschieden, einen externen Experten mit der Betreuung des Webshops zu beauftragen. In einem "Shootout" zwischen den besten deutschen Odoo – Partnern hat das fachliche Know-How, sowie das Umsetzungs-Konzept der IT IS AG die Verantwortlichen des TÜV am meisten überzeugt.

Erfahren Sie mehr über die Anforderungen und Umsetzung in unserer Fallstudie, welche wir Ihnen hier zum Download anbieten:

Vollständige Fallstudie online lesen

A non-profit organization manages its employees with only one open source solution.
Wikimedia Germany uses an extended Odoo 8 successfully to manage vacation, working hours and personnel master data for all its employees.
Requirements
At Wikimedia e.V. the personnel department requires a central system with which they easily, quickly and accurately can reflect all the processes of their business area. As a nonprofit organization Wikimedia has its main focus on the use of open-source products.
Our customer about himself

"Wikipedia is one of the ten most popular Websites of the world. Its content and the content of all other Wikimedia projects is created, improved and disseminated by volunteers. Wikimedia Germany supports with their work especially Wikipedia, Wikimedia Commons, Wikidata, but also the smaller projects. All Wikimedia projects are ran by the nonprofit Wikimedia Foundation (located in San Francisco, USA).
More than 40 independent organization support the Wikimedia projects on site. Wikimedia Germany is the oldest and largest of them, was registered as a nonprofit association in 2004 and has about 50,000 members nowadays. Our association's goal is to provide free accessto knowledge."

Learn more about the requirements and implementation in our case study. You can download the case study below.

Implementation Odoo 8 using the example of Dr. Förster AG
How to implement complex medical production processes
in an ERP-System?
Odoo the example of MADSACK Media Store
So join hundreds of thousands of readers every day with the tablet computers for their daily

Brief profile of the user
The MADSACK Media Store accompanies since 2011, readers of regional newspapers in the digital world. In cooperation with publishers and regional media houses the Media Store offers consumers in so-called all-inclusive packages. These included the respective e-paper and editorial Apps of regional newspapers, a mobile device, customer training, a personal on-site consultation and a powerful data plan.
The project objectives
The aim was to replace the merchandise management processes, which previously consisted primarily of Excel lists by a modern, flexible and high-performance system. The classic tasks of ERP and CRM system to support the staff were mapping. However, the payments and the subscriber management should remain within the existing publishing system. For billing service service time for fixed price and cost developments should be monitored and can be billed.
For the franchise area in addition to the ERP basic tasks especially the online ordering process should be simplified. Besides, it was a medium-term target that previously used in the salesrooms IT solution is replaced for customer service: The at that time resulting in self-development sales client with contract generation in the stores should be superseded by the Point-of-Sales (POS) module of ODOO , A large task so that approached the employee of Madsack media stores.

Learn more about the requirements and implementation in our case study. You can download the case study below.
Odoo 10 at the example of Satelles GmbH
How to depict internal processes of a start-up with a webbased, integrated and growing system?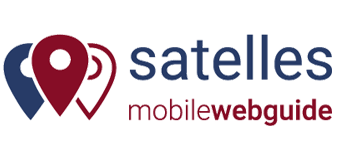 Brief profile of the user
satelles GmbH is a start-up with the app satelles mobile webguide as its product. The mobile webguide is a browser-based information and navigation system which provides spontaneous availability, integrated navigation and multimedia content. Thus various communities are linked with each other for more visitors and more local consume. The young company would like to use a modern, integrated system, which combines all necessary functions and can be expanded if needed.
Project goals

The required ERP system should focus the CRM (customer relationship management) regarding potential customers and chances as well as the scheduling. Therefore also quotes and invoices are important. The solution should grow with the company thus it its possible to use the system for the project management and purchasing department 3 months after the release. It was important for Satelles to use an integrated system from the beginning, which covers all current and future requirements of the company.
Learn more about the requirements and implementation in our case study. You can download the case study below.